Services
Web Design & Development
Other Services
Top web design and web development company in India
BlazeDream is ranked one of the top Web Design and Web Development Companies in India. We provide a range of website design services for small and large enterprises equally. Our team of website developers and digital marketing specialists use the latest technologies and strategies to create user-friendly business websites and applications in order to enhance customer reach.
Web Design Services
Being one of the leading website designing companies in India, BlazeDream offers an array of website development services that cover all your needs. We have a team of Web Design experts who are experienced in website designing.
Planning to give your business a boost? Our Web designs are outstanding and convert our prospects into loyal clients. Our designs are cost-effective and user-friendly. Being one of the best web design companies in India, we do much more than make impressive websites. We construct an online momentum. As an experienced web development company, we make sure that you will stand out from the rest. As we build your website using simple yet efficient CMS, making web changes becomes easy.
To help in the growth of your business is our motto.
Our web designers & developers are passionate and work hard to enhance customer experience, and resolve your business-level challenges through creative, innovative, and low-cost web designs. That is why we are called Web Design Specialists.
1
Single Page Website Design
Single page website design that uses only one HTML page. All website content is placed on one page, when a user clicks on a navigation link he is taken to an HTML anchor on this single page. One-page websites provide better mobile User Interfaces, and they are not SEO-friendly.
2
Static Website Design
Web pages with fixed content are called Static website. All pages are coded in HTML and display the same information to every user. Static sites are a very basic websites. They are the easiest to create. They do not require any Web programming or database design like dynamic websites.
3
HTML Website Design
HTML stands for Hypertext Markup Language. User creates structure sections, paragraphs, headings, links, and blockquotes for web pages and applications. HTML cannot create dynamic functionality. HTML can be used to enhance elements and create additional features.
4
CSS Website Design
CSS stands for Cascading Style Sheets. CSS is a tool used for web design just like HTML. Perhaps, HTML and CSS go hand in hand when it comes to designing a nice-looking website. In most websites, CSS is used along with HTML and JavaScript to create user interfaces for web applications and mobile applications.
5
Javascript Website Design
If designing an interactive website is your requirement, then it can be designed using JavaScript. JavaScript is a programming language. It is responsible for all the dynamic behaviour we see on a web page, It makes it easier to customize browser settings.
6
Front End Website Design
The aesthetics and user interaction of a website is called the front end of a website. Front-end elements are images on a page, the menu, and the text copy. It is all about design, aesthetics, and usability.
7
UI/UX Website Design
Identifying and Solving user problems is UX design. If it is all about creating aesthetically pleasing, interactive interfaces, then it is UI design. In any product development process, UX design comes first followed by UI. UX applies to product, service, or experience. UI is all about digital products and experiences.
8
Dynamic Website Design
In a dynamic website, information that is displayed changes, depending on who's viewing it, the time of the day, geographic location, and other factors. Every time a user visits the site, there is something unique to offer. Dynamic websites engage the users by allowing them to interact with the information on the page.
9
Back-end website design
When requests are made by the internet users on the front-end, the back end of a website typically involves the collaboration of Webserver, Application Server, and Database Server. Back-end web design and development is all about building the necessary connections between those 3 servers to ensure that the users can have access to the functionalities offered by the website in a fast and stable manner.
10
PHP Website Design
PHP is an open-source software meaning it is free. It is a server-side HTML embedded scripting language used to create dynamic web pages. It is compatible with most of the databases.
11
Responsive Web Design
Responsive web design responds to the needs of the users based on the devices they use. Based on the size and capabilities of the device, the layout also changes. It is important that the site can adapt to any screen size, based on varying screen sizes. Also, different devices have different features with which we interact with them. The responsive design considers all of these things to optimize the experience for the users.
12
User- Friendly Website Design
For any website to be successful, it should not only look good but also provide a seamless user experience for visitors. Good usability is about making it easy for visitors to find the information they need quickly and easily. 12 essential characteristics of a user-friendly website are Mobile Compatibility, Accessibility to all users, Well planned information architecture, Well formatted content that is easy to scan, fast load times, browser consistency, effective navigation, good error handling, valid markup, and clean code, contrasting colour scheme, usable forms.
13
SEO-Friendly Website Design
SEO web design creates websites that are completely accessible and indexable by search engines. SEO- friendly Web Design is important because it is simple and drives more traffic than websites that ignore search engines. After all, user experience comes first.
Web Development Services
BlazeDream is one of the best web development companies in India that provides excellent web development services. Today, a website is like the online face of any business. Clients make snap decisions about products and services based on the first impression you make through your website. This makes it highly crucial to hire the best web development company for your project. BlazeDream is one of the companies that provide high-quality IT services and finds the best-value solutions to clients' needs. Web development is a process in which developers build web pages and applications. It focuses on the programming and coding part, which is the main reason for the functioning of a website.
It involves developing and maintaining web pages, including web design, web programming, web publishing, and database management. Web development includes building simple websites to complex web applications, social media platforms, numerous online shopping web pages, and Content management systems (CMS). At BlazeDream, rest assured, all your needs are taken care by our team of best and experienced web developers.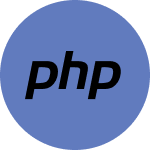 PHP Web Development
PHP is a very popular general-purpose scripting language that is mainly suited for web development. Some of the advantages of PHP are that it is platform independent. We can integrate PHP with other applications quickly. There is no need for rebuilding. It saves a lot of time and effort and it is cost effective. It is very stable and is available for free. It can be easily linked to the database and is secure, easy to understand and code, easy to integrate, and consistent. A PHP framework is a platform to create PHP web applications. PHP frameworks contain code libraries for most used functions. It cuts down on the amount of original code the developer needs to write.
Different types of PHP Web Development frameworks we use are Wordpress, Joomla, Drupal, Magento, and Shopify.
WordPress frameworks contain the core code which covers the basic features and design elements. Once a framework is set up, a new WordPress theme can then be built.
The Joomla Framework is a new PHP framework for writing web and command-line applications in PHP. It provides a great structural foundation, which is easy to adapt and extend.
The Drupal Framework is a Web application framework. When compared with other frameworks Drupal contains most of the feature requirements for such web frameworks.
Magento framework provides services to easily create modules that contain business logic. It reduces dependencies. It can be customized easily. Its functionalities can be extended.
Shopify Framework is used for building Shopify store apps. It has most of the features built into it that will escalate Shopify app development: Plan and subscription management.
.NET Web Development
At Blazedream is one of the best web development companies in India who use ASP.NET for development. It combines the latest technology with real business experience. We produce the best web applications that work exactly for you.
We have a talented, and experienced team of.net developers who have great passion for programming. Dot Net is a Microsoft programming language. It is used to develop Forms- based applications, Web-based applications, and Web services. There are a variety of programming languages available on the Microsoft.Net framework platform. It allows the users to create mobile, web, and desktop applications that will be better, faster, and secure.
The .NET Framework is just a skeletal structure, the underlying programming is done in programming language such as C#, C++, F#, VB.NET etc. Web development is developing the web alone.
FAQs
It depends widely on the project requirement. For full-stack projects, we use PHP, Laravel, Angular, React, HTML5, and Java. We use WordPress, Drupal, Magento, Shopify, etc. for CMS and eCommerce projects.
SEO guidelines are followed while developing a website and we make sure that it is SEO friendly but to get a high rank on the search engine, we use search engine optimization service, PPC service, etc. All kinds of digital- marketing-services are also provided by us, so you can get more visibility and traffic to your site.
We always work with Integrity and Transparency, so there are no hidden costs at all. We discuss the charges with the client even before starting the project. We can scale the costs according to client requirements.
Don't see your question here? Contact Us