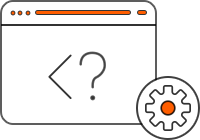 Custom Application Development
We develop custom-tailored solutions with latest technologies in PHP to enhance your business. We help you get an extra edge over your competitors by building PHP websites with excellent and complete sync according to the business.
Integration
BlazeDream has the technical expertise to offer robust, highly scalable and user-friendly web applications. Our expert developers integrate data into your PHP based solutions via SOAP and REST API that are specially designed for your business requirements.
Customizing Third Party Applications
We unleash your business potential by creating third party extensions using Yii, Zend, Symfony, and CodeIgniter etc. by which you can manually change the templates to meet your needs. We deliver secure and scalable PHP web application with highest standard of quality.
Application Maintenance & Optimization
Our team, tunes & optimizes PHP applications that typically increase application performance by 25-100%. By optimizing the applications, you can improve user experience and good rankings in search engines.